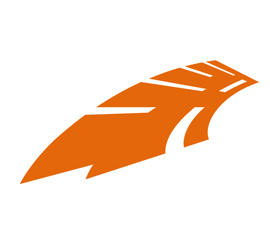 Als je het hebt over de RDW (Rijksdienst voor het Wegverkeer) dan heb je het over een publieke dienstverlener met jaren lang ervaring in de mobiliteitsketen. Je ziet ook dat de RDW grote ervaring heeft met de uitvoering van de wetten en opgedragen taken. Bij de RDW kun je er zeker van zijn dat wanneer het gaat over taken zoals toelating van voertuigen en onderdelen hiervan ook alles wat geregistreerd moet worden, daar geregistreerd staat. Maar ook kun je heel goed terecht bij de RDW voor informatie en wanneer je documenten moet hebben.
Als je het wilt hebben over de kerntaken van de RDW dan gaat het over de vier belangrijke opdrachten die aan de RDW worden opgelegd door de overheid. Je ziet dat als eerste opdracht die de RDW heeft van de overheid: toelating is. Dat wil zeggen dat alle voertuigen en voertuigonderdelen die op de markt komen door de RDW in de gaten worden gehouden. Als tweede opdracht zie je dat de RDW toezicht en controle houdt op de door de RDW erkende bedrijven en op de technische staat van voertuigen. Je ziet dat de RDW als derde kerntaak informatie en registratie verstrekt over het verzamelen, het opslaan, het bewerken en het beheren van voertuigen en hun eigenaren en als vierde kerntaak zie je dat de RDW documenten afgeeft die nodig zijn voor voertuigen of eigenaren daarvan zoals kentekenbewijzen en rijbewijzen, maar ook het apk formulier.
Wil je informatie over je kenteken dan is het zo dat het RDW houder is van de basis registratie voor voertuigen. In deze registratie staan al de voertuiggegevens en de gegevens van de eigenaar of houder. Heb je een voertuig gekocht buiten Nederland en je wilt daar mee gaan rijden in Nederland dan ben je verplicht om bij de RDW een Nederlands kenteken aan te vragen. Wanneer het voertuig waarmee je rijdt voorgoed naar het buitenland gaat dan moet je de registratie van het voertuig bij de RDW beëindigen. Dit is wel erg belangrijk om meteen te doen want dan kun je hierna de verzekering en de wegenbelasting stopzetten. De uitvoer van je voertuig kun je regelen bij een RDW keuringsstation of bij een RDW balie. Hier vul je dan een uitvoeringsverklaring in en je kunt de kentekenplaten inleveren.